Andrews House is home to seven non-profits that serve the residents of Delaware County. We are also home to three small for profit companies. In addition, two churches use our facilities for their services on Sundays.
740-363-1365
The Delaware Office provides assessment and support to patients and caregivers.
740-369-2447
This nonprofit agency serves the community by providing quality mentoring relationships to children and youth in need of a friend. Primary programs in Delaware County include Community based Adult-to-Child mentoring, and School Based mentoring,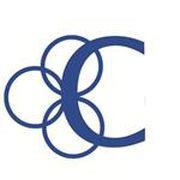 Connections Volunteer Center

740-363-5000
Connections is a program of Helpline of Delaware and Morrow Counties. The staff at Connections seek out volunteer opportunities in nonprofit agencies and recruit, screen, and refer volunteers to meet the needs of these agencies. Connections also offers training workshops on various subjects to members of the community. Currently, they are the site supervisor for the Senior Companion Program in Delaware.
740-833-6818
The Coss Firm is a different kind of law firm. We are passionate about our clients. We appreciate the fact that dealing with legal matters can be highly     stressful. It is our job to consider both the legal and emotional well-being of our clients. No matter what happens with the case, we want our clients to     know that we care about them. Because at The Coss Firm, we believe that you should love your lawyer!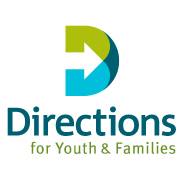 Directions for Youth & Families
740-990-0254
Empowering families and their children to make sound choices and achieve promising futures.  Directions for Youth & Families offers programs that provide community-based treatment and prevention services that emphasize commitment to the family, school, and work. Services are provided through innovative programs that are resiliency-oriented, trauma-informed and focus on the redirections of self-defeating behaviors and assisting youth, adults and families in leading positive and productive lives. We provide services to our partners in Delaware City Schools, Big Walnut Local School District, and Olentangy Local School District. We are funded through United Way of Delaware County.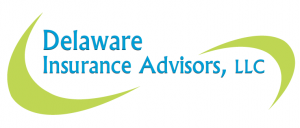 Delaware Insurance Advisors
740-816-7123
We fix your insurance problems. Whether you are paying too much, getting lousy service, can't find coverage, need to get immediate car insurance, have to file an SR22, want inexpensive term life insurance, or desire to work with a local experienced and credentialed agent, we have solutions to fix your problems!
Environmental Defense Fund's mission is to preserve the natural systems on which all life depends.  Guided by science and economics, we find practical and lasting solutions to the most serious environmental problems.  What distinguishes Environmental Defense Fund is the combination of what we protect and how we protect it.  We work to solve the most critical environmental problems facing the planet. This has drawn us to areas that span the biosphere: climate, oceans, ecosystems and health.
740-387-0301
Interim offers home health services which may be necessary due to acute illness, long term health conditions, disabilities, or the impact of aging. Some services include: light housework and laundry, transportation for doctor's appointments, meal preparation, and personal care.

Legal Aid Society of Columbus/Marion office
1-888-301-2411
The Delaware branch of the Marion office relocated to Andrews House in July 2010.  (Please direct all inquiries to your local office.) The Legal Aid Society offers legal assistance to low income individuals in Delaware, Marion, Morrow and Union Counties.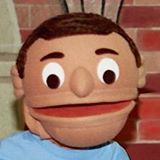 Kids On The Block of Central Ohio
Kids on the Block is a group of volunteer puppeteers who use their skills with two foot tall child like puppets to teach lessons that cannot easily be taught by adults to children. The children become involved in the dialogue of the puppets to the extent that they are learning lessons from their peers, which are therefor easily internalized.
The subjects taught by the puppets include: physical and sexual abuse, bullying. peer pressure and vandalism & get moving (physical fitness).