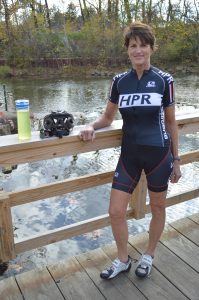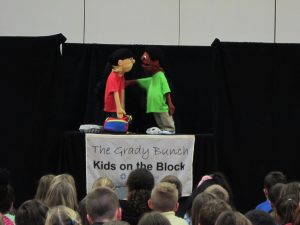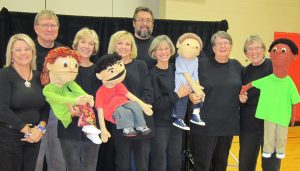 Dear Friends,
April is National Child Abuse Awareness Month.   A good time to look at what we can do to keep children safe.  Kids on the Block of Central Ohio at Andrews House is an advocate for children.  We are a non-profit children's outreach program that uses the power of puppetry to speak to kids about:
Safety on the Internet (and around strangers in general),
Physical and Sexual Abuse
Bullying and Peer Pressure
Healthy Habits, getting kids up and moving.
In educating children about these issues we help them to understand how to safely deal with bullying and peer pressure and how to get help as well as the importance of eating healthy foods and getting exercise.
We perform educational skits with almost life size puppets.  The puppetry is called "Boon-rah-koo, a Japanese type of puppetry where the puppeteers dress in black and disappear behind the puppets.  If you have ever been to a puppet show you understand the magic.
We have an annual budget of just $25,000.  We receive some grant money and always search for new sources.
I know you are approached by many worthwhile charities but I hope you will add Kids on the Block and join me in my pursuit to educate and motivate our elementary school kids.
Please consider donating today. It only takes a few minutes to contribute and your time and money is greatly appreciated! Please go to the website below and click on Kids on the Block.
P.S. You may enjoy knowing that at almost age 63, I will be running my 9th Boston marathon on April 17 and competing in Ironman Chattanooga 70.3 on May 21.   This endurance event consists of a 1.2 mile swim, followed by 56 miles on a bike, and finishing with a 13.1 mile run.  In other words I am a still a little crazy!
Sincerely,
Janet Lehr
Program Coordinator
http://www.kidsontheblockofcentralohio.org