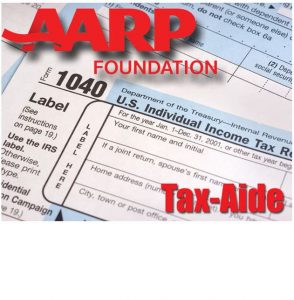 February through April during tax season.  Please call the Andrews House office beginning January 15th to schedule an appointment. AARP Tax-Aide offers face-to-face tax assistance and preparation at sites throughout the country. This includes free e-filing, a quicker and more accurate way to process tax returns. Tax-Aide is the nation's largest free, volunteer-run tax assistance and […]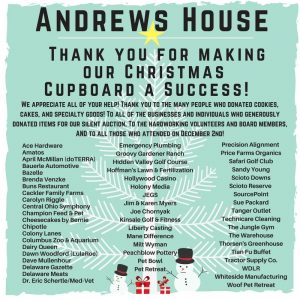 Thank you to all who have participated in the by baking, buying or both.  We appreciate your support of Andrews House!
Our Mission: To provide a place for hospitality, healing, and education and to advocate for individuals and families in the community. It is a safe place of acceptance, where people meet, learn, find solutions, overcome differences, and achieve wholeness
Donations
Thank you for making a difference in Delaware County through your tax deductible donation to Andrews House. We appreciate your support.
Stay in touch
Share your email address today to receive Andrews House email updates!
My family recently experienced a job loss and went through a tough time. Andrews House has been a blessing. Without their support, we would not have been able to provide for our family and get back on our feet so quickly.